From a distance near yet far enough a perceptive tingle runs up your spine as a persistent march of sound makes progress. Where it came from and why it continues is a mystery, but you now realize now that it is here it that has no interest in leaving. Could this be the end? Or is it but an entrancing metamorphosis in a minor scale of a blades edge. Horror, Fascination, and the Dazzling array of human and unnatural experiences await you. When the Dirge rings in your ear take the lead, or be swept away in its droning chaos. Oblivion is but the precipice. Step over the edge and let yourself fall into Madness willingly.

This is not a test...
Please stand by...
We will be with you shortly...
With that I welcome you all to my little sliver of this nightmare realm guaranteed to provide you your daily dose of shivers and shakes. I am Dirge. Much like a song the spoken and written word are key to my existence. For over 14 years I have been rping on forums, and playing tabletop games for far longer. You could say I am experienced. Respectfully I would insist I am still and will always be learning, seeking new stories, and writing partners just as excited at pushing the novel boundaries of this hobby. In my daily life I am a Warehouse worker who dredges through long grueling hours of physical labor, so this hobby is a most needed escape from the monotony. A means to keep the mind flexible when all other things prove not to be. But fear not it is not all doom and gloom. I am a proud Uncle on the path of success of teaching my nephew the value reading and self learning. Because of this I have revisited by love of board games and story making.
When it comes down to it if you ask for my interest it is a pretty broad brush I use to define those boarders (if they even exist). Fantasy, Sci-Fi, Horror, Mystery, Myth, Romance, Myth, and Modern Fiction are just the sprawling peaks of my interests.
Or to simply to self plagiarize my introduction:
HORROR


Lovecraft / Cthulhu Mythos: Let us be clear that Gothic Horror is delightful with colorful macabre, but nightmares from realms far beyond flesh and mortality - this is where true terrors wait. From the shadow of the mind the Mythos is a world where certain truths are a burden too great to bare. To truly understand the desolate ignorance of humanity is a song that cannot be unsung from my ears. I quite enjoy these desperate and confusing tales.


Slashers, Gashers, and Body Mashers: What I mean is Halloween, Friday the 13th, A Nightmare On Elm Street, Hellraiser, The Thing, and all sorts of horror movie franchises are my jam. So whether it is incorporating elements of these movies into an original roleplay or even just jumping into these worlds I am down with. Though mind the grizzly body horror unless in a more mature setting


Silent Places: Silent Hill is more of a world than it is a franchise in my mind, a quiet midwestern town tucked away in the quaintness of woodlands and tributaries overcast with ever present fog. It is more set than setting. Stories where the horror reflects the inhabitants and the minds at play are all too appealing allowing indepth character studies. Answering the questions of Good and Evil. Compelling the further question of where does the light end and the dark begin, or are you only capable of knowing their brief intersection into reality.


Monsters of Men: Classical horror such as Vampires, Werewolves, Mummies, and the like. Tragic tales of men. These stories and the inspiration they can bring are vast afterall I doubt the world is short on films about Dracula and Frankenstein, and may Satan be praised for that fact.


FANTASY


Sword & Sorcery: A little high fantasy does the mind good. Stories of adventure and hope that define fandoms such as Dungeons and Dragons, Lord of the Rings, Dragon Age, Legend of Zelda, Final Fantasy, and Harry Potter are great examples of worlds I enjoy on the brighter side of the spectrum.


Grim & Dark: Worlds where the reality is weighed with harsh consequences. No one would shame you for an honest mistake, but mistakes no matter how truly made carry a heavy burden. Stories of survival, perseverance, and tragedy whether in magical lands or apocalypse. The Witcher, Castlevania, Mad Max, The Walking Dead, and Game of Thrones would best demonstrate these stories.


The East: These would be worlds where codes of honor and martial prowess meet deep personal philosophies. The struggle of mans reality and the pursuit of greater meaning. Often modeled after legends and fictions from all parts of Asia. From Mortal Kombat, to Avatar: The Last AIrbender (Legend of Korra as well), to Dragonball (Z, GT, Super, & etc...), and even tales of Samurai or the modern Yakuza. These are stories paint a picture where personal philosophies and their strength mold the journey forward.


Capes & Bullets: Hero? Villain? Who cares as long as it looks cool, tells a fun story, and just maybe hero prevails. This is one of those most varied categories because it involves almost all Comic Properties and their movies. Marvel, DC, I don't care I love it. Honestly Superman, Spider-Man, Invincible, the Darkness, and all sorts of characters are my jam. Lets add My Hero Academia in there just to top it. But it is also all about action so modern revenge stories like John Wick and Die Hard are in my wheelhouse


SCIENCE FICTION


Infinity & Beyond: This is where we aim for the stars and discover worlds and civilizations exceeding our imagination. When it comes down to it we are talking Star Wars (all of it, probably one of my favorite fandoms), Star Trek, Farscape, Mass Effect, and a even space tales like Alien, Predator, and Passenger (I know odd but lets get it all in here). Here it is the void and the ever present unknown around every corner.
War Never Changes: Sometimes the harrowing experience of a battlefield or survival is how we learn to value our lives. I love stories of a future struggle and wars. This means Fallout (a world scarred by war) and mech stories like Gundam or Pacific Rim. I would even add Kaiju films like Godzilla and King Kong in this category in how it constantly intersects with the military.
Rise of the Machines: Mechs, Robots, Androids, and automated cities. Sometimes these Machine futures are amazing but many times they end up horrorific. Best examples of these stories are Terminator, Robocop, I-Robot, and Chappie are good examples.
Artificially Real: When reality is stranger than you can believe and your understanding of them are bent. Maybe you are Jacked into an artificial world like the Matrix, Ready Player One, or Sword Art Online. Possibly you've been pressing on the boundaries of reality and entering other worlds like Sliders, Doctor Who, or even Stranger Things are great examples of that science-weird.
MYTH & MYSTERY


Infernal & Divine: No it isn't a killer Black Sabbath track i'm talking Heaven and Hell. Worlds of Myths and all sorts of tall tales. Greek, Egyptian, and Norse Pantheons. Below the heavens to Biblical Hells. Or perhaps maybe what we believe isn't always true and the Gods walk among us. Possibly fables and American tall tales. We are talking The Wicked + Divine, Percy Jackson, God of War, and the like.


The Supernatural: Cryptids and everything that bumps in the night. Dark incantations at the witching hour. A mystical world hidden from modern men. So Supernatural (duh?), Ghostbusters, Chilling Adventures of Sabrina, the Magicians, Vampire: the Masquerade (and all WoD spin offs).


Crime & Punishment: When the scales of justice are tested then men of the law must march. Yet it is sometimes the skillful work of a gumshoe, or the wit and facility of a dedicated mind that solves the problem. Some men take the law into their own hands. These stories can be found in Sherlock (books, movies, show), Judge Dredd, L.A. Noir, Seven, and Taken.


List The Treasure Hunt: Look I am not even going to beat around the bush with poetics here. This is Indiana Jones, Tomb Raider, National Treasure, and any other narrative where a single skilled person or group of people are after an ancient artifact. 1
---
---
THE OVERTURE
So What Are Your Preferences?
When it comes to Roleplay I genuinely enjoy the diversity. While I could say I am comfortable playing masculine characters and hetero romances, that would be a disservice to what I truly enjoy, the rough edges and uncomfortable asymmetry. Male, Female, Non-Binary, Trans, Otherwise the gender doesn't matter to me as much as the content of the character. If the gender so happens to enhance the context of the character and their story? Good if not everything is up to interpretation.
Similarly ethnicity and species don't concern me much. The world and story will inform what I go for, and I will shape to those details not the other way around. So while I may enjoy a superhero in one tale, a Vampire in another, in the end I may just wish to play something as simple as a human struggling with disabilities. But the fantastical and amazing is my weakness. I am a sucker for a character with a fun gimmick.
As far as character relationships go they run the gamut. Basically not every story must be a romance, but if that is where the story goes Heterosexual, Homosexual, Bisexual, Pansexual, and Asexual are all options. Platonic relationships are just as interesting as the heart throbbing desire to profess undying love. The connections between childhood friends, family, rivals, oppositions, and otherwise are just as rich. Depending on the setting these inter-character connections are always in transition.
the TLDR?: Just come at me with an interesting idea. I'm flexible.
Then What Are Your Expectations?
When it comes to a roleplay partner I am looking for someone with ideas and a vested interest in the stories. Truthfully and honestly that is it. While I am experienced as an RPer and can rattle on how I can write novel length responses, it isn't what I am getting at. You need not have the same range I have or be at my level of skill (whether greater or lesser) for me to RP with you. I am not critical. And how do we ever improve our practice unless we do it with individuals who are willing to challenge us.
My availability depends on my job. If I am working a ton of overtime I may be able to respond a few times a week. But as free time becomes available I can do near daily posts of reasonable size when inspired. Because of this fluctuation I can only ask patience and I will do the same.
What I do expect is clear communication between partners. I am willing to change things about or even drop a thread as interests dip and change. It is just life these things happen and I promise not to be upset, simply thank you for sharing some of your time with me, and may we have a better shot at it next time.
I won't bug you for a reply past a simple check in if I don't hear from you in a few days. I do not mind you doing the same.
How Can We Best Reach You?
Personal Messages are fine, but the quickest way to get ahold of me is on discord @: Vandalous Dirge#5105
What Are You Craving?
In general ideas and pairings I will list a few (this list will change overtime):
The Key Symbols Mean as follows:

= Want It

= Need It
= Give It To Me Now
Now To The Cravings!


The Weird West: Sure everybody knows the American Old West was a wild and lawless time but in the period between the frontier and the civil war it is ample space for all sorts of strange happenings. All sorts of supernatural tales to tell. U.S. Marshalls come upon town to only find it vacated with no visible trace of where its inhabitants could have gone? Perhaps a dark coven is conjuring a hellmouth and it is up to a secret cabal of Witches and Hunters to put an end to their misdeeds? Or is it something extraterrestrial leaving a town isolated by a summer drought to fend for itself? Anything is possible.


Tales of the East: Who doesn't love a good Kung-Fu movie. The idea is RP's that focus on combat, mysticism, and honor bound philosophies. Any era or setting is preferred and don't mind the inclusion of the mystical, supernatural, or even technological.


Neo-Gothic: Vampires and all sorts of spooky kids in leather and neon. These are the beautiful horrors of Gothic Lore and Victorian fascinations in the trappings of a modern night. I fancy an RP dealing with a Supernatural world with its own internal politics. A world where the horror and man learn to coexist through systems of secrecy and subterfuge.


FANDOM | Star Wars: Not going to lie... I uh really, really like Star Wars. I consume this universes media near religiously. Only a handful of shows and books I have not had the chance or interest in indulging. To be honest I'd love any story in this universe, and while I can play canons I much prefer original characters in this world.


FANDOM | Dragon Ball: I know, I know this is a tough sale for some but maybe i'll find someone who sees it from my end. Canons and Originals liked (leaning towards the latter). I am comfortable with any era or series besides Heroes (If only because I haven't watched it yet). I enjoy the stories of world ending threats challenged by the ferocious will of a martial warrior. And lets be honest Saiyans are pretty damn cool.


You Meet In A Tavern: Or you don't. What I am getting at is I love me some Fantasy tropes and characters surviving in a magical world of elves, dwarves, orcs, treasure, and dragons. While D&D is an instant inspiration, I like weirder fantasies like Magic: The Gathering where the spells are amped up to eleven and the worlds are even stranger. Original stories, Ideas, and Adventures are welcome. So want to form a Party? Take on a dungeon? Save a village? Overthrow a tyrant? I am down.


---
---
THE FINAL MOVEMENT
[attr="class","top"]
[attr="class","bottom"]
PLOT
They said that when the apocalypse came man would be washed away in the chaos. Life would dwindle and be lost. What was the world would be laid to waste. In the World Before the Great Fall they believed a great many things before their towering cities and bright gifts collapsed beneath them. Yet for all their predictions they were wrong about a few things. They said the gods had abandoned us in our time of need... this was untrue.
We survived. The world changed, and we adapted with that change. The legacy of man was reshaped into distinct racial classes divided by regions and cultures. Tribes to be precise. Returned to the hearth and weald we learned to shape the lands and strive through the lean times. The New World was born out of the First Spring when the first of the gods came to be cultivated by our wishes and prayers. Mirroring those who held belief in them these fledgling deities would become known as the Prometheans.
Our living gods came birthing forth to lead their followers with new wisdom, gifts, and understandings of the world. But not all gods were equal and not all could agree. Conflict was common but open division is kept at bay by the one thing that threatened all, the awakening of the Elders. Primordial beings that had grown cannibalistic in ancient times and fed on the Gods of Old and birthed abominable creations and horrors.
Together the Prometheans and their Chosen people are united protect the new World from the encroaching Darkness of the Elders. Rising from the End to Begin once more. Restarting the Cycle.
PROMETHEANS / ELDERS
Prometheans are living Gods. New Gods to be exact. They have formed from the collective will and desires of the people, but their origins reach back to the World Before. Truthfully the gods of this world are born from the souls of mortals who were engaged in a great crisis. A moment of time where their minds and hearts were crystallized into an undying will called the Immortal Spark.
Many Prometheans hold visions and rather vague remembering of the World Before the Great Fall, but very little recollection of the mortal they once were. Instead their personalities and identity form around the collective beliefs and names that predate their emergence. Most defining is their deified domains. The worldly and divine concepts that shape the nature of their powers. Gods are known to have multiple domains whether emerging with them, or acquiring them later through inspiring actions. Truth is however no one God is ever really the same, even when they share domains, even followers at times as their origins and traditions flavor their expressions. This is often shown in the mortal champions they choose to bequeath an extension of their domain and gifts.
But Gods alone are not the only powers to be feared and revered in the New World. The Elders were once like the Prometheans, gods in a time predating the World Before. Strong forces that through time cultivated power and became drunk upon it. Growing beyond concept and time these gods lost followers and became fearful. In their fear to keep power they began to demand sacrifices of belief and mortal blood, suckling upon their remaining followers until they were gone. Eventually the act that changed them forever into beings of divine corruption was the cannibalization of their kin. Consumed by the thirst of godblood they reaped the world clean of the gods and fell into a great slumber. After the Great Fall the Prometheans would emerge and so to would the Elders Awaken.
Their power is often greater than any single god if only because of the time they have possessed to cultivate it. In this much like a God can bestow a fraction of their presence to empower a champion, an Elders eminence can corrupt with or without the will of the being. Often the Elders do not care for the byproducts their presence afflicts, but nevertheless these creatures and monstrosities are called Abominations.
By nature there are fewer Elders than there are Prometheans. But to understand the disparity one must consider when a less than a hundred gods strain in their collective force to keep at bay three of the awakened Elders, what happens when more come?
THE WORLD
While universally referred to as the New World this term collorates to more of a world state than the identity of the world itself. Different cultures and differing beliefs have various names, but the reigning force of the world, the Prometheans, call it Ethos. Translating into the aspiration of the living world itself. That too is a universal belief. The planet / world itself is a living force with a will of its own separate of the gods, elders, and the mortals alike.
This World can be correlated to many Fantasy worlds only with the flavoring of ruins and wastes holding the dilapidated and sometimes preserved architecture of a Modern World. Instead of an ancient white tower in the distance, it could be a single standing skyscraper (not that the people would know the difference. But unlike many Post-Apocalyptic settings enough time has passed for the world to bounce back with the reemergence of magic and divine forces.
Ethos can be divided into various regions: The Weald (Forests and Woodlands), The Gardens (Plains, Hillls, and High lands), The Ridge (Mountains, Steppes, Plateaus), the Cinder Ports(Coastal communities and Islands), the Sloughs (Inland rivers, lakes, and wetlands) and the Wastes (a Broad term for uninhabitable lands such as tundras, desserts, and irradiated ruins). Lesser unique areas exist within and around these regions and define the Major Continent of Ethos and its surrounding bodies.
With that comes the many Races of Ethos, or as the natives call themselves, "Children of Man". This is because whether you are Human, Elfen, Dwarfen, Bestial (Animal Folk), Greenskins (Orcish & Goblinoids), or any of the many other various races all descend from Humans from the World Before. As well many other races are products of the gods intermingling or attempts to claim their followers with physical and racially augmenting gifts. The fauna of Ethos is just as varied and familiar as well, ranging from Horses to strange evolutionary hybrids.
Now you may ask what is the technological worldstate? It is mostly pre-industry that is fortified with marvelous magic. Magic can be abundant depending on the region and the gods that function. Certain gods after all see the benefit as working as a collective safeguarding a city and surrounding territories. Because of that shared culmination of power and followers they often attempt to assure the happiness of their people through benevolent boons.
While much of the Modern tech we know is pretty much useless junk it does not mean it has not been found and studied by those interested in the relics of a lost world. Here fire-arms and cannons of a type do exist fueled by various magical triggers. These however are highly rare as they require someone who is a highly skilled artificer with an expertise in enchantments and rudimentary mechanics. There are not many of these types of Scholars, but those that do exist are responsible for many of your technical marvels such as vessels that can sail the skies (airships) and the like.
THEMES / EXPECTATIONS
The primary themes for Rise of the Prometheans are Adventure, Myth, and Survival. It is both a vibrant and turbulent world meant to host a cast of truly fascinating personalities. Stories can range from simple dungeon crawls to grand mysteries and campaigns. Truthfully I wanted a creative fantasy space for myself and whoever I RP with to have maximum creative input and to allow anyone to play around with fantasy tropes. Who says all humans and fantasy races have to be the same? What makes them unique to you.
Types of Characters encouraged? Definitely Prometheans and their Champions are a focus, but there are room for stories about the Elders and their Abominations, and a mix with the Mortal world. This isn't a world of clear good and evil. Not all gods are kind. Not all Elders are destructive. Not all mortals are ordinary.
The World of Ethos is left vague purposefully for interpretation. I readily encourage anyone to take the skeleton of this world and idea and work it to their liking. While nothing written can be claimed to be original, I want to support an RP where the stories are original to the players and myself. Limits can be defined in conversation though expect elements of Grand Mythological influence to be there. In a world where our cultures and modern history are lost, how would a people look back on the Landmarks and treasures we left behind? If that future world became something fantastical what adventures would that create? I hope to answer those questions with you.
All character forms require the following base Elements:
Birth-Name: (Who they are)
Alias: (Who they are Known As)
Race: (Any Mortal race, God, Champion, Elder, Abomination, or Other)
Age: (In numbers)
Gender: (Biological or Self Identified)
Sexuality: (Their Identified Preference)
Role: (What duties or objectives do they perform?)
Affiliations: (What groups do they associate with?)
—————

Piety: (Where is your mortal faith found?)
Domain(s) of Power: (Source of your Divine Power or Gifts)
Boons & Abilities: (What can you do?)

—————

Personality Traits: (At least 6 traits or a paragraph of description that define your character)

Origins: (How your character came to be & where they are going)
Be as simple or descriptive as you wish. I am a firm believer that a character is often found in the writing, and any Character Sheet is a skeleton in progress. So if you change an idea don't fret. Continuity and cooperation will work it out. Always remember this a story about creative expression in a fantasy setting have fun.
ulla
---
---
LOWERING THE COFFIN
All good things must end, this little thread is no different. I do hope everyone of you found something to like. If so please drop a line and get in contact. As well I do not mind suggestions to anything you do not see here. Feel free to ask me on discord or through Private Message if you believe we share enough interests for one of your individual ideas.
But with that said I bid you creeps and ghouls adieu!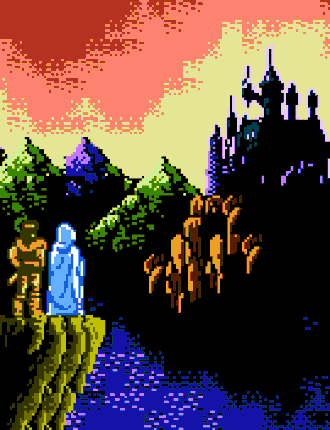 dirge
edited
Apr 4, 2020 20:31:28 GMT