[newclass=.ayabs-container]--be-accent: #64bccc;[/newclass]
[nospaces]
[attr="class","ayabs-border"]
[attr="class","ayabs-container"]
[attr="class","ayabs-header"]
[attr="class","ayabs-icon"]

[attr="class","ayabs-lyrics-hov"]
[attr="class","ayabs-lyrics"]thePLAZA
[attr="class","ayabs-tagged"]Staff post
[attr="class","ayabs-body"]
[attr="class","ayabs-shape"]
[attr="class","ayabs-text"]
Welcome peoples of Arkadia![break][break][break]
As you all may know, we have just a
few requirements
before your Citizenship on Arkadia is processed, namely: [break][break]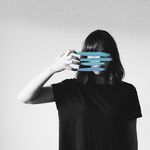 Complete your

profile

by adding a spiffy avatar and cover photo.

A helpful how-to-guide can be found here:
[break][break]
So you're having a little trouble trying to navigate the back office of your profile?
click me!
for a quick 'how-to' set up your profile.[break][break]
Got your profile set up but having trouble finding images to pretty it up? Some of our Arkadian Artists are here to help! this subforum will host a number of Art request and drop shops for the rest of us to snag.
[break][break]
Images to offer and their required image size:
[break][break]
Avatar (150x150px)[break][break]
Cover Image (220x350px)[break][break][break]
*
note
the cover image MUST be EXACTLY 220x350 or they will not show up on our site and a URL is needed in order to upload the desired picture.[break][break]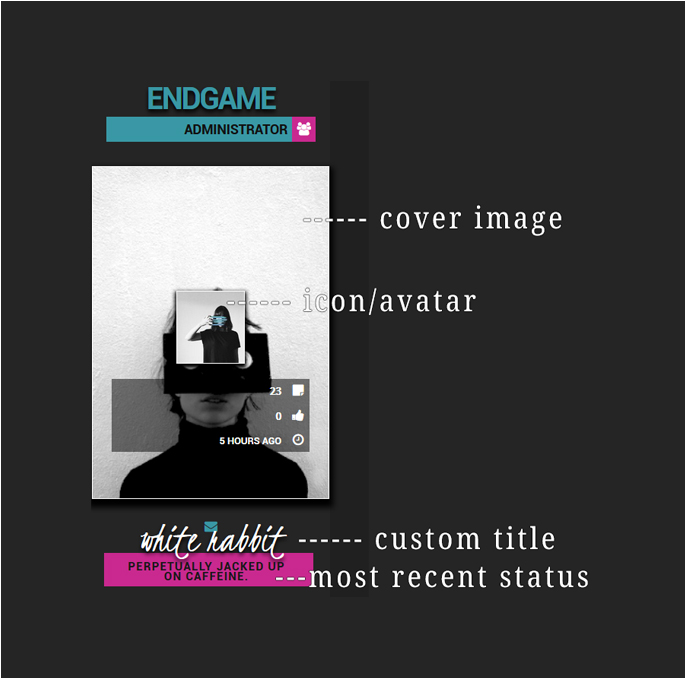 [break][break][break]
Guidelines for thePlaza
:[break][break]
(For Shoppe owners)


Up to TWO (2) threads may be made. A drop shop and/or a Request shop if you would like to make custom orders for members.

[break]

All images should be appropriately sized for forum used and artists credited if and where possible.

[break]

Mind the content: All images should be kept PG-13 in accordance with Arkadia's site rules.

[break]

Image content cannot contain hate speech or imagery that promotes hate and or violence.
[break][break]

(for the browser)
[break][break]


The Shoppe owner shall post guidelines for their own shops that fall with in General site rule parameters, but may have shop specific rules as well. Please familiarize yourselves with both before responding to any shop thread.

[break]

Only reply to shop threads with requests or ask for image edits in REQUEST SHOP threads. Drop Shops are not for custom builds.
[break]

Be Courteous. This is not a space for critiques.
[break][break]



For request shops[break][break]

SHOP OWNERS: Introduce yourself and give the members of the Ark some examples of your custom work. Everyone has their own style and their limits, giving a peak into your portfolio of commissioned work will make things go a little more smoothly for you n_n[break][break]




Request Sheet [break][break]
(generic form. Shop owner may have their own request sheet)[break][break]


Requesting: [Avatar, Cover Image, Sets, RP Banner][break][break]
Image Links: [keep in mind the final dimensions for each image you're requesting. Make sure the images you'd like the shop owner to use are a high enough quality.][break][break]
Text: [words and style of font. if applicable][break][break]
Style: [cute, dark, realistic, subtle, etc][break][break]
Notes: [anything the designer should know?]



[break][break]

Once your shop is set up, let me know! We've got some new swag just for you~


happy posting O~



[attr="class","ayabs-credit"]
SELKIE
[newclass=.ayabs-border] padding: 10px; background: #333333; border: 1px solid #444444; margin: auto; width: 600px; [/newclass]
[newclass=.ayabs-container] width: 550px; border: 1px solid #444444; outline: 1px solid #444444; padding: 10px; background: #171717; margin:auto;[/newclass]
[newclass=.ayabs-header] width: 500px; background: #333; display: flex; align-items: center; justify-content: space-between; padding: 25px;margin:auto; [/newclass]
[newclass=.ayabs-icon img] display: block; border-radius: 100%; padding: 5px; background-color: #fafafa; border:10px solid #ccc; border: 10px solid var(--be-accent); [/newclass]
[newclass=.ayabs-lyrics-hov] font: 600 24px/26px; font-style: italic; color: #888; flex-grow: 1; overflow: hidden; display: flex; margin-left: 25px; justify-content: center; align-items: center; text-align: center; position: relative; height: 130px; [/newclass]
[newclass=.ayabs-lyrics-hov:after] content: ""; position: absolute; width: 50px; height: 3px; margin-top: 35px; background:#ccc; background: var(--be-accent); [/newclass]
[newclass=.ayabs-lyrics] width: 100%; position: absolute; opacity: 1; transition: 0.75s; transition-delay: 0.5s; [/newclass]
[newclass=.ayabs-container:hover .ayabs-lyrics] opacity: 0; margin-left: 150px; transition: 0.75s; [/newclass]
[newclass=.ayabs-tagged] opacity: 0; transition: 0.5s; [/newclass]
[newclass=.ayabs-tagged a] font: 400 24px/26px !important; font-style: italic !important; color:#ccc; color: var(--be-accent) !important; [/newclass]
[newclass=.ayabs-container:hover .ayabs-tagged] opacity: 1; transition: 0.5s; transition-delay: 0.75s; [/newclass]
[newclass=.ayabs-body] display: table-cell; [/newclass]
[newclass=.ayabs-text] font: 400 13px/16px; color: #888; padding: 40px; margin-top: 10px; text-align: justify; [/newclass]
[newclass=.ayabs-text i] color: #aaa; [/newclass]
[newclass=.ayabs-text b] font: 700 12px/16px; color:#999; color: var(--be-accent); [/newclass]
[newclass=.ayabs-shape] float: right; shape-outside: polygon(0 0, 100% 100%, 100% 0); width: 100px; height: 100px; clip-path: polygon(0 0, 101% 100%, 101% 0); background:#ccc; background: var(--be-accent); padding-top: 00px; margin-left: 50px; margin-bottom: 50px; [/newclass]
[newclass=.ayabs-credit] text-align:center; margin:auto; margin-left:500px;[/newclass]
[newclass=.ayabs-credit a] font:700 7px/7px;[/newclass]