I really hope this is the right place. This is my first time posting on this sight so I'm still vaguely unsure where certain post are suppose to go....
The way i see it is if enough people/roles are filled I could figure out where to start the roleplay.
READ END NOTE
PLOT
Territhia was a large and prosperous kingdom located in forest and valleys east of the mountain ranges that divide the three countries. For years the royal family of Territhia was adored and respected by all its denizens. They strived to bring peace and good will not just to there own people to the neighboring high elven country of Valencia, to the west, and the woodland tribes to their south. While they also tried to maintain good relations with the dark elves home, the Fenix empire located north of the mountain ranges tensions between the two were high. This continued up until about 10 years ago when the empire invaded the kingdom. After killing the royal family they seized control over the entirety of Territhia. To keep the once prosperous people in line the Fenix ruler left the former kingdom in the hands of his twin son and daughter. Those who speak a little to freely about the rulership are silenced, in some occasions the whole family will disappear. The citizens have lost hope as the empire's power grows, but there is one whom may still have a chance. While is was believed the entire family was killed the king and queen's heir, with the help of a knight, escaped. Now after years of waiting they go looking for anyone willing to help take back the throne. in their search they find a rogue dark elf, a high elven loremaster, and a woodland ranger. With combined talents they must work together to restore order. Spies and enemies hide everywhere however, catching the prince and princess controlling Territhia they must avoid being caught by the many enemies they will encounter both from the empire and from others looking to stop or take advantage of them.
KINGDOM OF TERRITHIA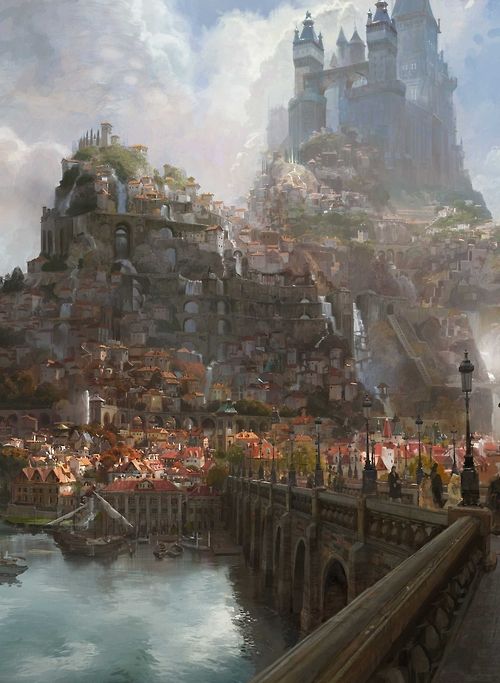 Territhia is the last of the human strongholds but was also the largest. The terrain is mostly open fields and forest. The woodland elves while considered their own people reside in the largest and most dense of the forest in the south. While outsider refer to it has the black forest or informally the elves woods. The wood elves themselves call it velicë málos. (translates the great forest). The elves here don't live as a united communities like the other's around them, instead choosing to live in scattered hidden villages. Each with their own territories they protect. They are considered more private of there affairs' but are fairly friendly by helping lost or wounded travelers even taking in, adopting orphaned children. Woodland elves have three social classes. First are the chieftains that run each village. Though they govern their own respective group if a dire situation arises that effect all of them the chiefs can meet at a massive and ancient tree, that legends has it use to be the home of he first elven colony, to discuses the correct course of action. The second class are the priest/priestess. While similar to a high elf's loremaster, the powers they have and there role are different. The woodland priests receive their magic from the spirit gods of the forest, each with there own special talents. Some speak to the animals or plants of the forest, others can heal or manipulate weather (minor weather patterns). All depending on which god or goddess they have blessing from. Priest serve as mediators between the environment and themselves, trying to preserve balance. Lastly The ranger's not only serve as a militant force but also protect the plant's and animals around them. They are adept hunters and are well versed in animal life and flora both for healing and poison's.
KINGDOM OF VALENCIA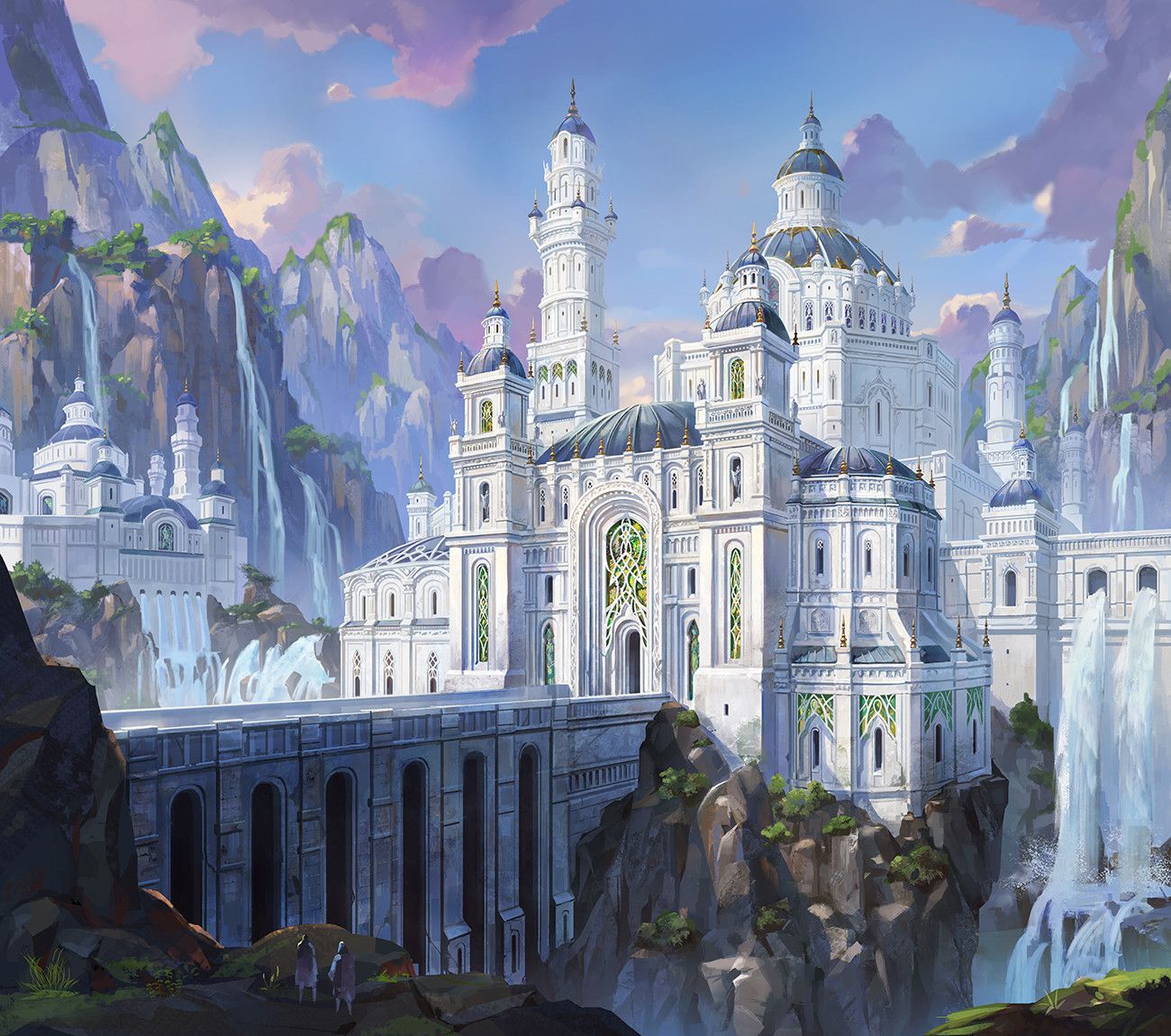 Valencia is home of the high elves. Known for there abundance of scholarly wisdom, though can come off as a bit stuck up at times. Valencia is controlled by their queen and her advisors, that act as council in government decisions as well as judge and jury, there are 20 of them total. The terrain here is rocky and mountainous similar to that of the Fenix empire but without the snow and have more plant life. The resident's here pride knowledge and history above most else. The most important role one can have his that of loremaster, but not just anyone can earn that rule. Loremaster's magic doesn't come from god's or goddesses like their "primitive" counterpart. Instead a rare few are born with the ability to use the arcane arts. If you have that innate talent you can attend a special school to become a loremaster, regardless of your previous social class. here student's learn about history, magic, and even politics. Those who excel are given roles in the queens court. Typically the kingdom of Valencia prefers to stay neutral when it comes to the affairs of other nations, not wanting get wrapped up in pointless war. There is some bad blood between the high elves and the woodland elves but the exact reason is unclear. The tribes claim that when the high elves separated from them they angered the gods and therefor the balance of the forest. The high elves claim that when they tried to evolve so to speak they were prosecuted against for things that weren't their doing. The divide was so long ago no one really knows the truth, simply what there elders tell them growing up. That being said they have an understanding to keep to themselves.
FENIX EMPIRE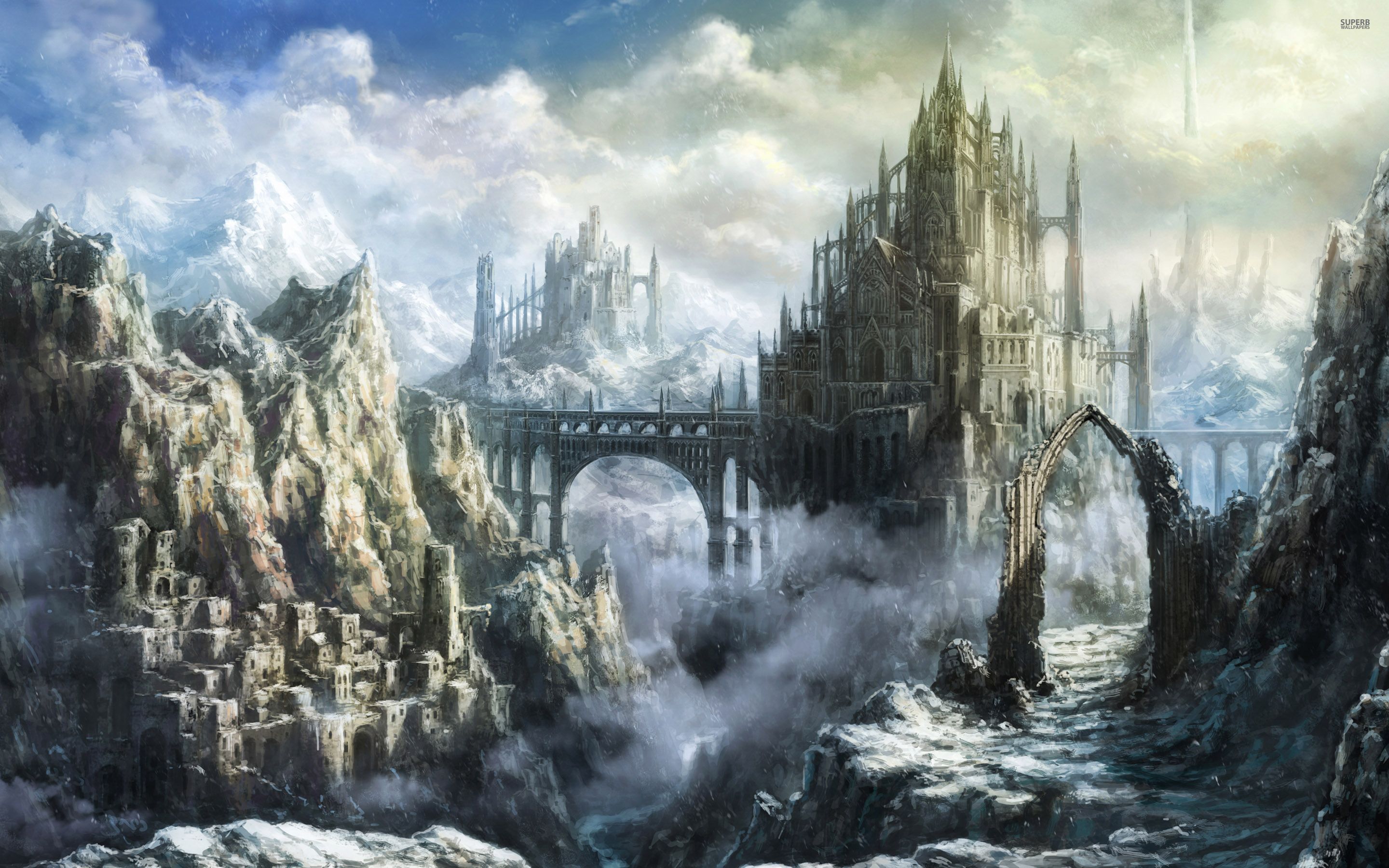 A place that's always dark and cold. Before the dark elves moved here it was home to the dwarf's, but when the elves arrived they wiped out most of the dwarf's. The few remaining left and most believe to be extinct since none have been seen in over 6 centuries. the elves moved in. Because the empire resides in the snowy mountains of the north it is almost always snowing and the sun never shines except once a year. The dark elves of Fenix are mistrusted by others but in truth most are just down trotted and miserable. The current ruling family has been in power for as long as most can remember and Unfortunely life require its people to be tough. Most learn to adapt and make a living some turn to other less tasteful methods. The proper name for them are drow but most just call them dark elves. They specialize in forging weaponry and are skilled close quarters warriors. That being said because of the type of environment they are use to they are sensitive to sunlight, usually causing migraines, drowsiness, and, depending on the person, varying degrees of day blindness. Magic here is not a wildly seen phenomenon, in fact only a handful dare use it, the royal family being some of those few. According to rumor anyway. Some do learn crude forms of magic, hexes, curses, and blood manipulation, but they usually require using lots of energy and over using can causes permeant damage to the user both physically and mentally.
POSISTIONS
Knight of Territhia (0/1)
Prince/Princess of Territhia (0/1)
Loremaster (0/1)
Ranger (0/1)
Rogue (1/1): Asra
Other (-/-):
---
Prince of Fenix (0/1)
Princess of Fenix (0/1)
Fenix Enemies (-/-)
Other antagonist (-/-)
MY CHARACTER
Name: Asra
Gender: Female
Age: 90 She is old for a human but young for an elf
Race: Drow
Class: Rogue
Role: Rogue that joins the prince
Alignment: Chaotic neutral (though she will likely shift to chaotic good as time goes on)
Family: Bother her parents died when she was young and she is unaware of if her older brother is alive or dead.
Personality: Asra isn't someone who has a lot of friends, not that surprising given her line of work as a thief and, from time to time, assassin. For her though the term honor among thieves doesn't apply. everyone she's ever worked with is either in jail or want her dead. Her one loyalty is to herself. She doesn't necessary go out of her way to screw people over or to get them hurt but trouble has a habit of finding her. She can be a bit unpredictable and acts at random whatever whims come to her. That being said she is a risk taker, a gambler at heart, and even if the risk becomes high she will finish whatever job she accepts, just expect her to "ask" an increase reward. She has to agree to work for you first however and she can be very choosy about her contracts. Money makes a difference but she likes to work for the winning side. If she doesn't like your odds she won't likely bother. Despite all her negative qualities she does have standards. She won't harm the innocence, despite what others think of her, and she isn't ungrateful. She always pays back her debts. Do a favor for her or help her out she will return the debt.
Weapons: Asra carries a pair of dual blades with her as her primary weapon. She also carries a couple of throwing knifes on her hip and a hidden dagger in her boot for emergencies. If she needs to use her dagger it's not usually a good sign for her. Over all typical of someone in profession.
Strengths: Asra's specialty is slight of hand. When she isn't working a job most of her money is made from gambling or pickpocketing the locals. By the time they notice their belongings are missing she's long gone. This also works really well on her jobs if she needs to place an item on a target or vise versa. Of course what kind of thief would she be if she wasn't knowledgeable in stealth. Being able to blend into the darkness is important and Asra's dexterity helps tremendously. Being able to move quickly and Nibley is important.
weaknesses (min 3): Despite her many skills Asra has a few drawbacks. One fault of hers is even though she is flexible and quick she isn't physically strong. Since she can't take much of a hit she often has to avoid direct confrontation, unless she's confident she can like against drunks, that being said she has a bit of a mouth on her can finds herself in situations often, luckily for her she's surprising lucky. Not very surprising Asra is a bit of a klepto. She has a hard time resisting gold, jewels, all of it. This has gotten her into trouble before. A big reason she lives the way she does is because she grew up having nothing and refuses to live like that again. Making enemies that still want her dead to this day kind of trouble. People also distrust her. This isn't necessarily because of her profession and past. Simply put being a drow in general makes people dislike her one of the reasons she doesn't have loyalties to anyone. Because of this she doesn't bother to be any different then how they see her any she treats them the same.
Motives for joining (or going against) the quest: Her original reason for joining is plain and simply money (and boredom). The young prince/princess promised her a reward for her help. This isn't something she normally gets involved with, considering she doesn't like the odd but something in the back of her mind told her to agree, chalk it up to boredom she will tell you. but really she has no idea why she agreed.
bio: Asra grew up rather poor in the Fenix capital with her older brother. Her mother died from illness when they were young and their father was killed the fallowing defending a traveler from being harnessed by soldiers. With nothing else to their name Asra's brother was able to find a job to support the two of them. This was also when she discovered her talents for being a thief. It started of small , pickpocketing strangers when they weren't looking or food from stalls. After her brother found out and disapproved of her dishonest lifestyle she quite, for a while. She was approached sometime later and offered a job. Originally she turned it down trying to keep her promise to her brother but in the end she accepted. She couldn't stand having nothing and she knew the reward would take care of them. Unfortunately the job went horribly wrong, some people died by accident, and her former employer wanted her head as collateral. With little choice left Asra needed to leave the empire quickly. She begged her brother to come with, worried what would happen if he stayed. Instead he was upset with her breaking her promise and refused, instead disowned her. With her only family anting nothing to do with her she left the empire alone and headed to Territhia. She honed her skills becoming one of the best in her field. If someone needs something specific stolen or someone removed she was he person to talk too (She doesn't kill innocent people however. even she has standards). Asra never stays on one place for long incase her former employer ever found her making her hard to pin down. After spending so many years away from the environment of Fenix she learned to adapt, to some degree, to the sunlight. She still get headaches during the day and can see very well if she's facing the sun, but she tends to wear her hood during the day if she has to do any daytime traveling. During the beginning of Fenix's take over of Territhia business was great. Soldier's would get lazy and hire her to track down someone or even the royal family on rare moment's would hire her for a job, mostly eliminating particularly nasty militant. Like most good things the boom wore off. The longer they controlled the former kingdom the poorer the people became. since no one had money to hire her work slowed. Now she earns money gambling or stealing from local drunks at the tavern where she got recruited for this, ridiculous quest.
Other (idea's/questions): I apologize or any spelling error's my computer has been acting up lately.
END NOTES
A couple of things feel the need to mention. First you can have a character that isn't a character outside of the ones mentioned, as long as you have at least one one the roles. It can be another antagonist or another hero that joins. Second I love drama and plot twist so if you would like to add something or if you just need something clarified let me know. I'm pretty open. Lastly, try to keep genders even. I have had issues with this in the past.
Sorry the pictures are inconsistent sizes i don't know how to change that.